Children's Dyslexia Centers of Cincinnati is pleased to announce that registration is open for the Teddy Bear 5K!
Runners and walkers from around the state and across the country converge on downtown Cincinnati for the annual Teddy Bear 5K. This professionally managed event is organized into eight divisions for men and women who run and six divisions for walkers. Several age brackets are available for boys and girls who run or walk. Medals are awarded in each division, and those who register before March 9, 2012 are guaranteed a commemorative T-shirt. The Teddy Bear 5K is an enjoyable, high-profile race for seasoned marathon competitors and new fans of the sport alike.
The Teddy Bear 5K Run/Walk will be held on Sunday, April 15, 2012. The race starts at the Cincinnati Masonic Center, 317 East Fifth Street, downtown Cincinnati, at 9:00 a.m. Rain or shine.
Click here to follow the event on Facebook. Click here to download a printable registration and pledge form for the 2012 Teddy Bear 5K.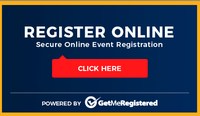 RACE DIVISIONS
Men and women: 25-29; 30-34; 35-39; 40-44; 45-49; 50-54; 55-59; 60+
Children: Different age brackets for boys and girls
WALKER DIVISIONS
All: 29 and under; 30-39; 40-49; 50-54; 55-59; 60+